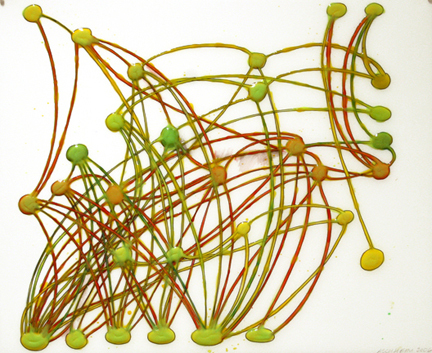 What they drank, 2006, ink and acrylic on Duralar, 17′ x 14′
I made this drawing at an artist colony in Marin, California. There were six of us artists (the six nodes at the bottom), and it rained every day.
Red lines are red wine and yellow is a white, probably a Sancerre or a Sauvignon Blanc, the green lines are drinks with gin in them, like a martini. Blue is a bottle of sake that Daniel brought over.
I know it looks like I drank more than everybody else, but I think the others did some drinking when I wasn't with them.