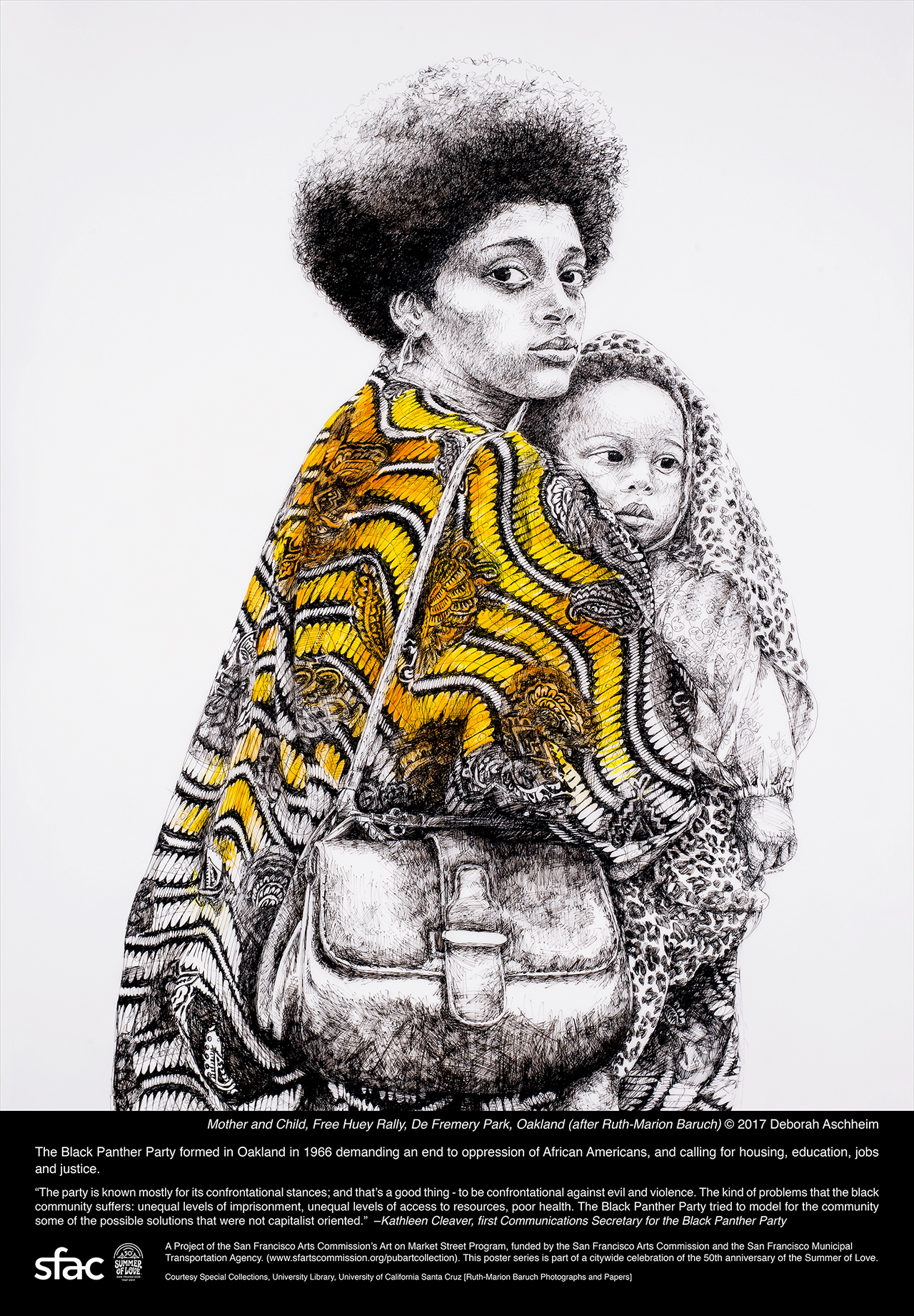 Mother and child, Free Huey Rally, De Fremery Park, Oakland (after Ruth-Marion Baruch) 2016, Ink and Watercolor on Dura-lar, poster 68" x 48"
The Black Panther Party formed in Oakland in 1966 demanding an end to oppression of African Americans, and calling for housing, education, jobs and justice.
"The party is known mostly for its confrontational stances; and that's a good thing – to be confrontational against evil and violence. The kind of problems that the black community suffers: unequal levels of imprisonment, unequal levels of access to resources, poor health. The Black Panther Party tried to model for the community some of the possible solutions that were not capitalist oriented." –Kathleen Cleaver, first Communications Secretary for the Black Panther Party.