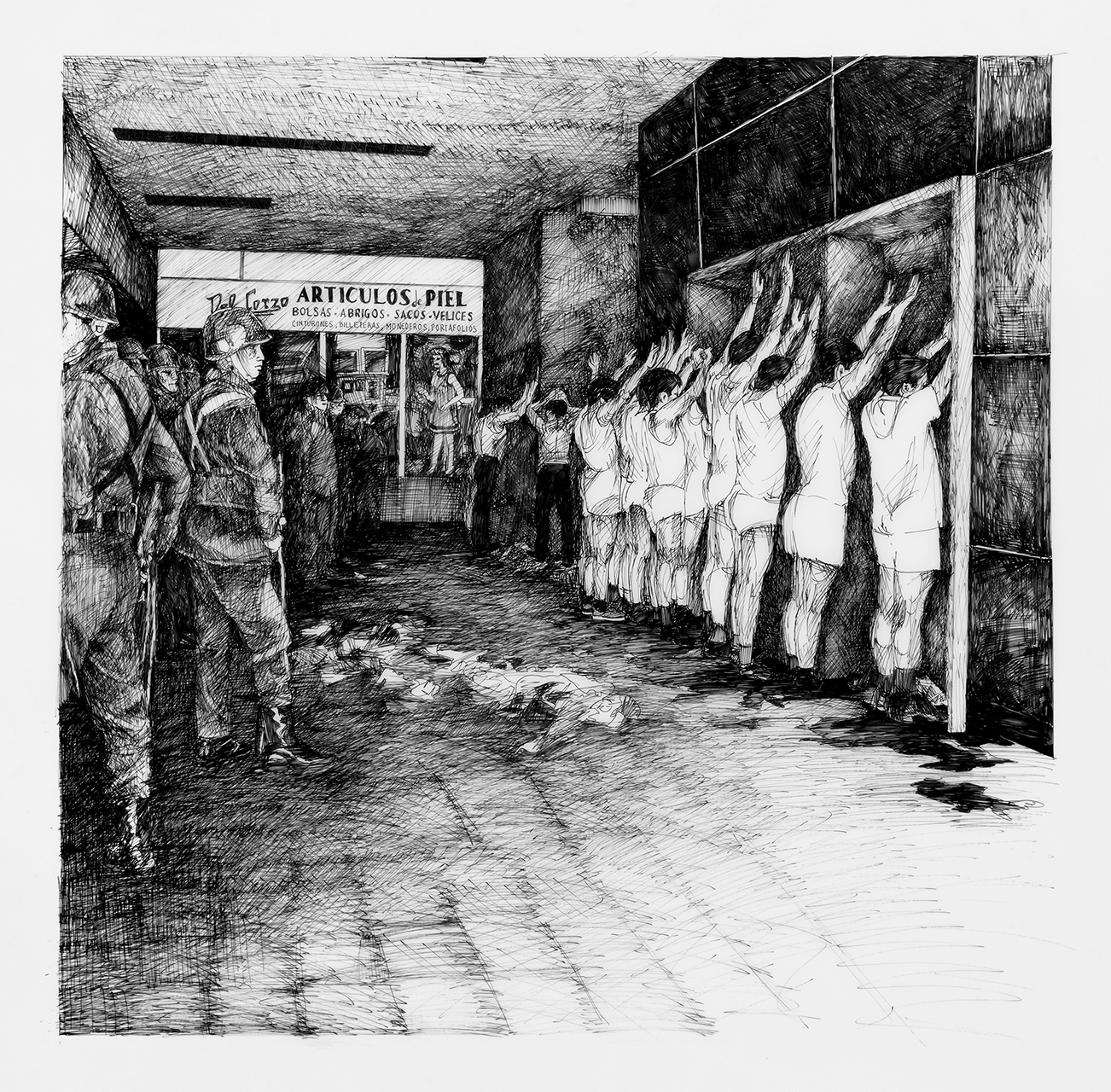 October 2, 1968 (Tlatelolco), 2014
Ink on Duralar, 27 ¼" x 28"
On October 2, 1968, ten days before the opening of the Olympic Games in Mexico, students protesting at the Tlatelolco housing complex in the Plaza de la Tres Culturas in Mexico City were fired upon by police and the military. No accurate statistics were ever confirmed, but estimates of the death toll range from 30 to 300, with many more wounded and arrested. There were no official investigations of the Díaz Ordaz government involvement in the massacre until more than 30 years after the event.