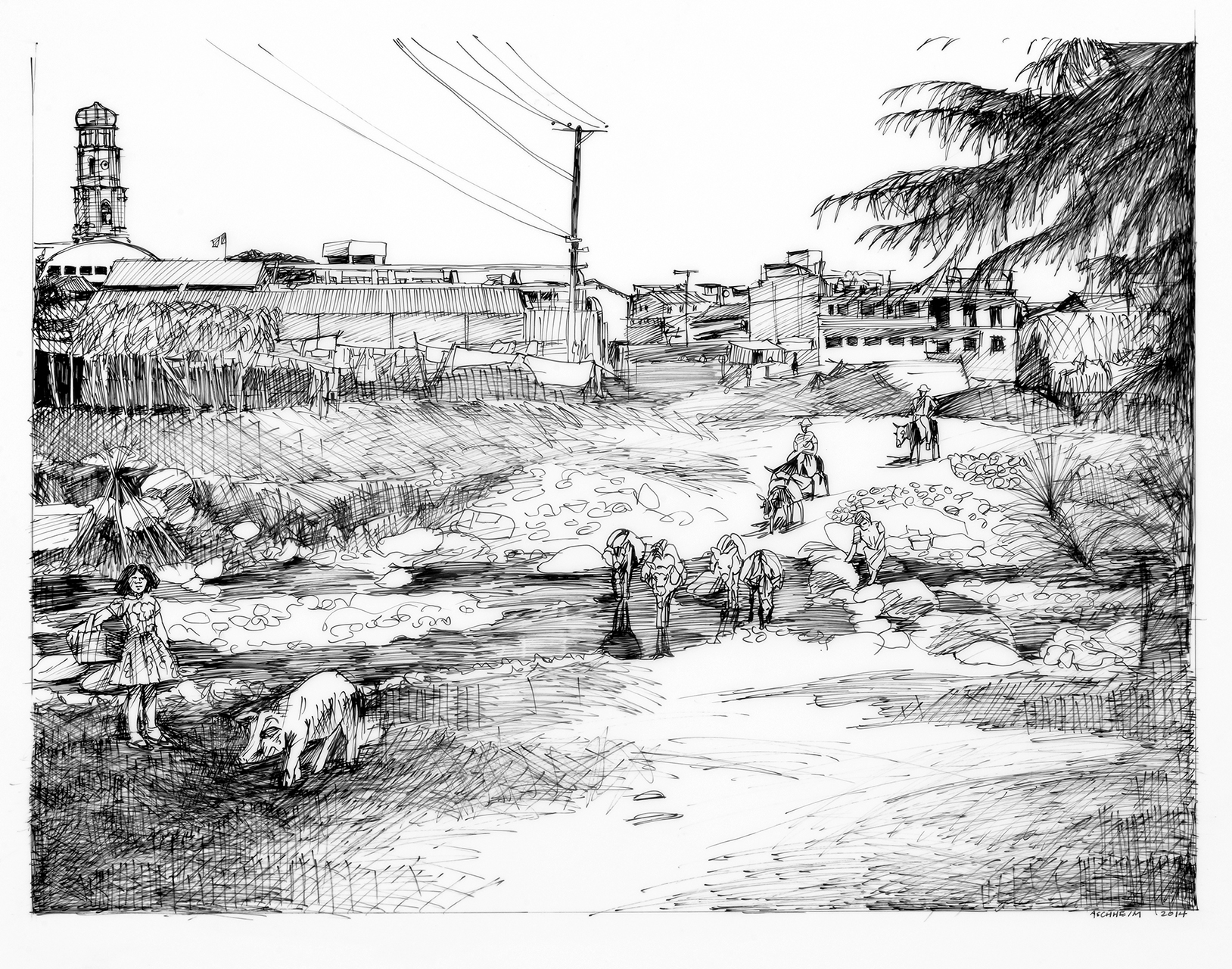 Rio Cuale, 2014
ink on Duralar, 19" x 23 ¾"
You have to realize how Puerto Vallarta was. We were a small village isolated from the rest of the country, because there were no roads and surrounded by mountains. If the airlines went on strike, we were out of touch with the rest of the world.
Tienes que entender lo que era Puerto Vallarta. Un pueblito pequeño, aislado del resto del país, porque no había caminos y estaba rodeado de montañas. Si las aerolíneas se ponían en huelga, estabamos fuera de contacto con el resto del mundo.