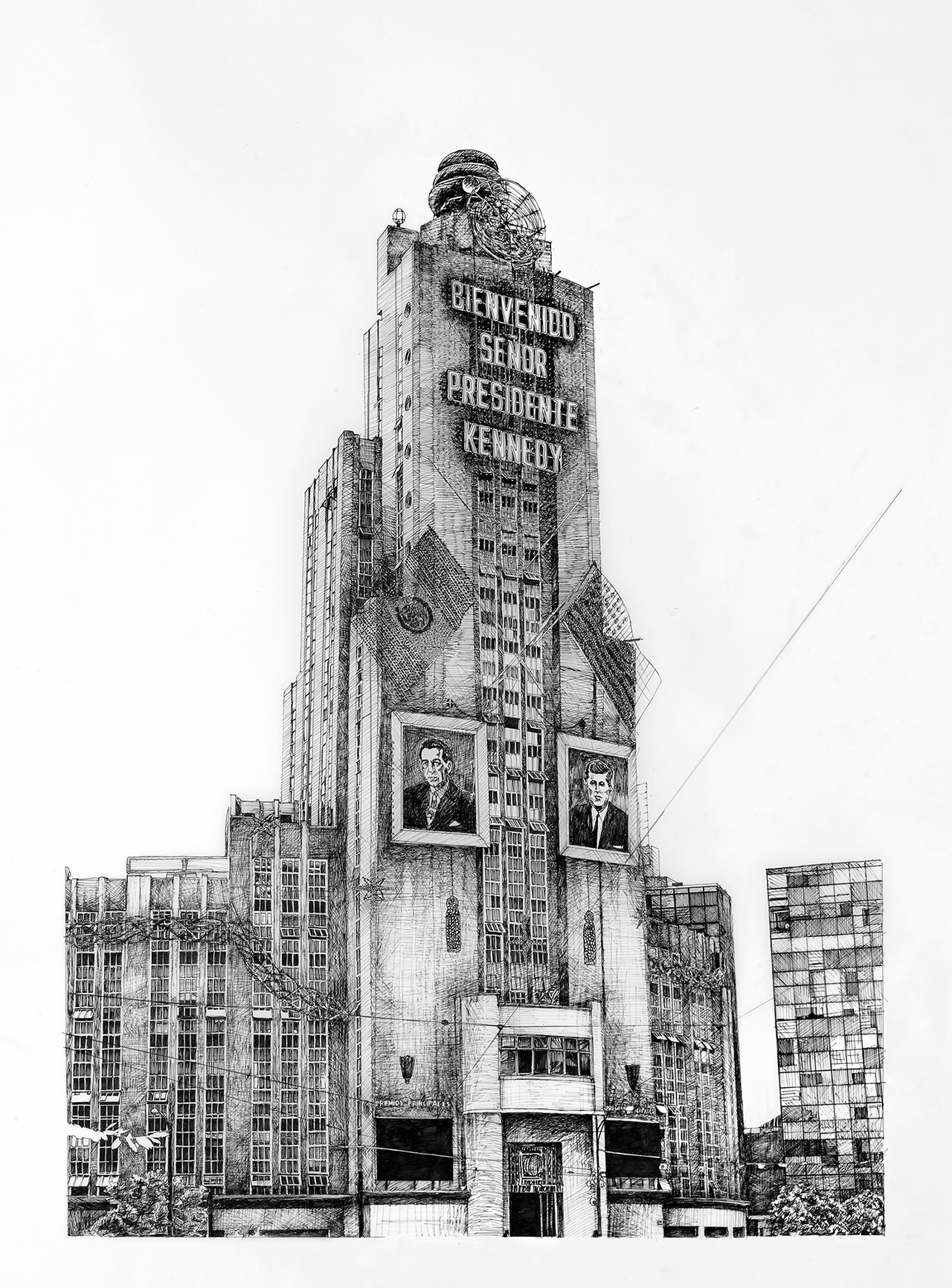 June 1962 (Mexico City), 2014
Ink on Duralar, 48 ¾" x 35″
The National Lottery building in Mexico City, decorated for the JFK-López Mateos visit.
We liked López Mateos. Besides, he was very good looking and he was a good President. Not Díaz Ordaz. I don't care if I state that.
A nosotros nos gustaba López Mateos. Además, él era muy bien parecido y muy buen presidente. Díaz Ordaz, no. No me importa decir eso.